Over the past few weeks I have had the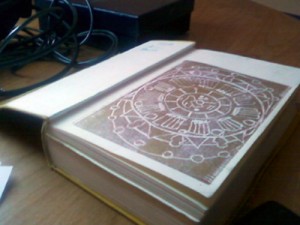 opportunity to assist on a project by the artist Tonik Wojtyra, part of his solo show at Access Gallery called Paragraph of Possibility.
One aspect of the project involves distributing posters (magic/bread for the soul) around the city of Vancouver, as well as world wide (to the Head of State of every country). Pictured is a print that I made for us to stamp on the outside of each envelope. The image was inspired by the center (meeting place) of the exhibition- the round table.
Inclined to learn more? the next round table event is on December 9th at 5pm- info
The experience working in the gallery with the Couriers of Creativity has been nothing short of inspiring!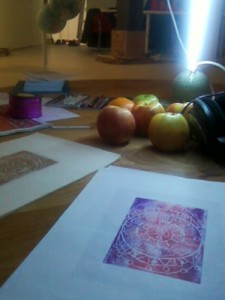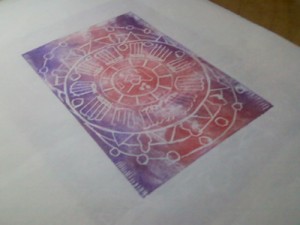 "Poetics solve everything. Dreams are for real"